5 Reasons Why A Love Marriage Never Happened?
If you're lucky, you really are. If you aren't, there's nothing you can do about it.
Marriage is a big, complex, emotion in India. To marry your choice you need a lot more than just love and understanding. Find out more with me.
In India, every day is a struggle. So what makes you think marrying someone can be a simple task? Marriage is and will be the most inconvenient, yet convenient, deal parents make for their children. 
Growing up in a north-Indian set up, things were always the way we've seen on television and in movies. The same concept of marrying a suitable family and not a suitable person. The same 'shaadi nahi hui abhi tak' questions popping up every then and now when aunties and relatives gathered around a certain 27-28-year-old in the family. 
That's how it is, that's how it always has been. 
From childhood to adolescent
When we were young, marriage was merely another word. It is something to do with activity once we'd grow up. But guess what? We did grow up and that's where the real problems began. But the biggest of those problems was to realize why our dear and sensible, daddy always told us "beta padhai nahi karoge to paise nahi kamaoge, aur paise nahi kamaoge to koi shaadi nahi karega." [Son if you won't study, you won't be able to earn well. And if you don't earn well, nobody will marry you] 
So Father saab knew all along. They always do. Basically what he meant then is what I came to understand now, recently! His message was simple, if we don't earn or grow out of our caves, it will almost be certain that no one will bother marrying you, and by that he meant the wants of a good marriage, apart from you loving the girl and vice-versa. 
Adulthood & dealing with it 
I was of the idea that marriage is for flimsy men and women not for elites like me who was always indulged in my various friend circles so much that I never cared beyond dating. But with dating, came the seriousness. And when, for once, I was thinking about the flimsy stuff I just dissed – boom! Chat shit gets banged!
Now since this blog is not about my love-hate story. I'll jump to the point where I first met a girl's father. On her insistence. 
Knowing I had a job and a roof under my head and also the most important part, which I believed will help me, I was confident about killing it. Certainly didn't see what was coming! Well, you can't blame me, I cleared all 15 interviews I had given, so far, in life. But yeah, never got interviewed by a father. 
So when it began, it was as if I watched all my stars, my galaxies, my planets (the right ones) taken down from the atmosphere and thrown to the ground. It steadily became 'why you can't marry her' more than 'why you can marry her' and it was over even before Christ could resurrect. 3 days. 
You are from a creative field. You certainly won't earn as much as I'd expect you to. This is going to create a problem in your future as she's from a financial background.
After these golden, introductory, words from my supposed father-in-law, I knew it was never happening. The reason was one of the 7 reasons why most relationships don't materialize towards the crucial end. What she was earning and what I earned, at that point in time, could've been a sufficient foothold for us to draw our own circles and start something wonderful. 
But after all the, we build our own kingdom together from scratch BS, I was back to zero. But I guess I wasn't the first one and certainly, but sadly, won't be the last one either. Before you drop a tear or two or decide to mock me for my naive nature, let me talk about the factors that can kill a beautiful relationship forever. Here they are – 
1. Religion 
The biggest barrier to marrying someone you love may be religion. Despite India being a secular country as per the constitution, this doesn't hold a lot of value until you're taking your family into consideration. A Hindu-Muslim marriage, in modern times, is a complete no-no for many rural, as well as urban, settled families.
The polity is such that this may even land you in jail in the current times. Even though there have been a lot of cases where people married from a different faith altogether, it is still rare to see such a couple being hailed and supported open-heartedly.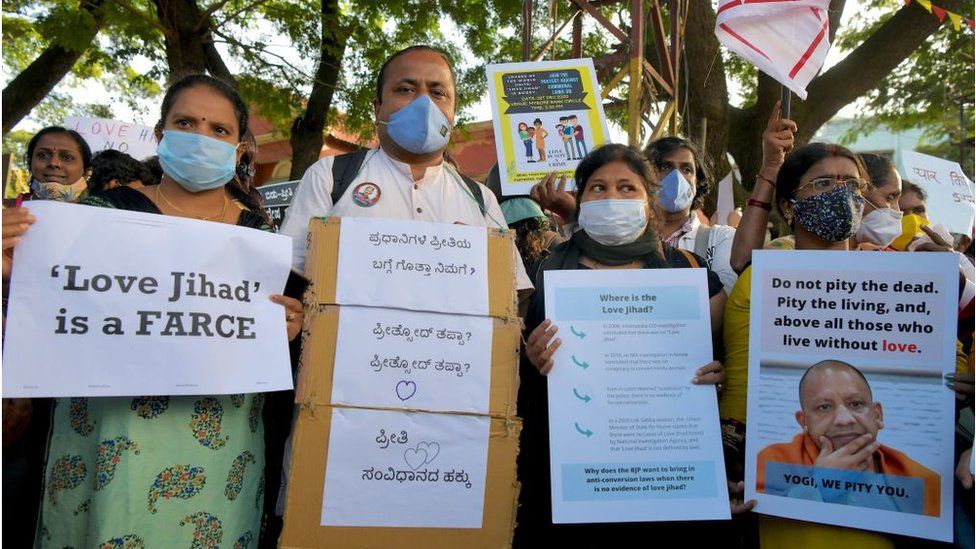 2. Caste 
Of course, after religion comes caste. This social stigma has been a part of our society for as long as I can remember and is such a filthy practice that you can only shake your head in disgust yet do nothing about it. The practice of knowing a person's caste beforehand has made it impossible for lovers, from different castes, to stand up against the system. In most cases, panchayats and in some cases the family members themselves are known to take drastic steps when informed about such a union in their family. 
In the last decade itself, cases of lower-caste men being lynched by family members of their beloved have increased significantly. Similarly, there has been a constant rise in crimes against women of lower caste including cases of beheadings carried out by a family member on suspicion of the woman having a relationship with a man from another caste. 
3. Financial Status
When they came for your caste and religion, there are 100% chances they're going to peep into your bank accounts as well. The practice of asking a man how much he earns in the first few seconds of interaction tells me that the parents are concerned about their daughter's well-being with someone. That's how it should be make no mistake I am all for a humble verification and background check before things materialize. But judging someone on their income is as poor as judging a policeman with his physique or judging a fireman with the number of fire trucks that are there at his fire station. It is absurd, to say the least. 
Yes in most cases it is essential to have a healthy balance between how much a man earns and how much a woman contributes alongside, in most cases a man's financial position alone will define the verdict. And that's a sad reality. 
4. Patriarchy 
Where the last pointer tilted towards women's entitlement, this one takes a complete U-turn. Now the first 3 points were well-documented horrors as we've seen cases revolving around those but this one's a bit more subtle. Not very openly visible but every family has a certain quotient of patriarchy depending upon how much, and how many, decisions are taken by a man who thinks of himself as the breadwinner of the household. The alpha male is there to guide those (men) younger to him, and dominate (women) who are a part of his family. 
For example, in most rural and some urban households – usually, the eldest male (whether your father, uncles, or grandfather) is the deciding authority on everything big and small. From the girl's education to the choice of man she is to marry, everything comes from that hierarchy usually dominated by men. 
Here the will to say no is quite risky an affair but in most cases, those wills are crushed to the ground even before a proper fire could be ignited. 
5. Emotional Blackmail 
Another reason why most lengthy relationships don't reach a comfy end is because of the amount of emotional blackmail family members retort to in order to convince an individual about his/her choice. This is very much a classic case of how Indian households get what they want from their children. Usually, it is the head of the family threatening to stop funding and stop looking into the everyday household affairs if his will is questioned or challenged in any way or the other. 
This can also include calling off a legit relationship just because they don't think it should continue. What could be simpler? Eh? 
Aftermath
You, my lovely readers, might already know about these pointers! The reason why I shared them again through this blog is that I seek empathy just like many others out there. Both men and women have been a part of this vicious circle. Starting from nowhere – with a lot of hopes in the middle – to getting nowhere. It can be toxic, it can be sickening and heartbreaking. 
What I seek here for myself, I seek for you too. I seek empathy and a little bit of understanding from everyone who leads a lonely life, beats a sweat to themselves, and often sleeps without a comforting hand or voice. This is for everyone who once loved and couldn't make it official because of some fuck up or the other! 
I am at a point where most of my buddies, yes chuddy-buddies, are now married. Some have kids. Some planning to! While I go about ranting here and there, I seek the same happiness for you. The same route that has been destined for every human being. To live well surrounded by their loved ones!